Holy Crab! Hermit Crab in Printed Shell!

A picture is worth a thousand words – here are a few more…
Kendall, one of the five "sisters" living at the Shellter West crabitat, seems happy in her Project Shellter shell. She's one of two crabs sporting printed Oxystele sinesis shells in the crabitat.
Here she is adopting it for the first time: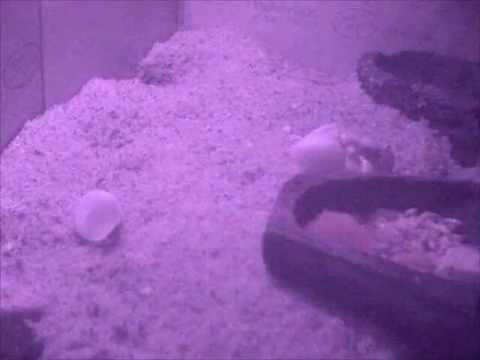 Follow, share and contribute to help save hermit crabs by keeping natural shells in the wild! Use the hashtag #shellter or the shellter tag to let others know you are participating in this crowd-sourced science experiment!:
Tip o' the hat to Greg at Dropcam for the "Holy Crab!"
This guest post is part of Project Shellter
[thingiverse thing=14243]